Welcome to our community of learning
Our vision is that we will engage and inspire our students to achieve. We are dedicated to developing caring, resilient and skilled young adults who are prepared for life in the 21st Century. As a well-established senior secondary college with excellent facilities and highly skilled staff, we offer a diverse curriculum allowing students to structure their learning program to suit individual needs.
A strong record of excellence
Our school has a long and consistent record of supporting students to succeed in attaining their personal goals and transitioning to a diverse range of pathways including university, vocational training or employment. Leadership, creativity, critical thinking, communication and collaboration are prioritised through many opportunities to connect knowledge and skills in the curriculum with the world, and for students to be active agents in their own learning.
Support for success
Hawker College is committed to learning and wellbeing progress for every student. We have high expectations for academic performance, attendance, engagement and behaviour. To ensure that students reach their full potential, we provide extensive services that support wellbeing, study skills, employment capabilities and career planning. Our students are encouraged to make the most of their college experience; to participate in extra-curricular opportunities, make new friends and to develop and broaden their interests and experience.
Community links
Our partnerships with a range of employers and industry groups, universities and training providers, community groups and associations, enable and enhance opportunities available to our students. We have a committed and engaged School Board, and we maintain regular communication with parents via our e-newsletter, email bulletins, SMS notifications, our website and social media. Successful partnerships with our parents are vital.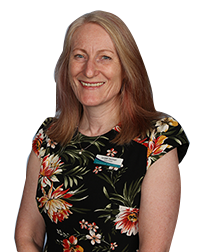 A great place to learn
Our school is well situated in the quiet and beautiful environment of Hawker and our staff and students consider Hawker College a safe, happy and productive place to learn and work. You are welcome to visit us in person, or via our website at www.hawkerc.act.edu.au, and our Facebook, Twitter and Instagram pages. We look forward to meeting you as you join our learning community.
Lyndall Henman
Principal